Justin Bieber's not at all awkward campaign with Calvin Klein continues with another ad that finds him flaunting just as the Greek gods used to do back in the day.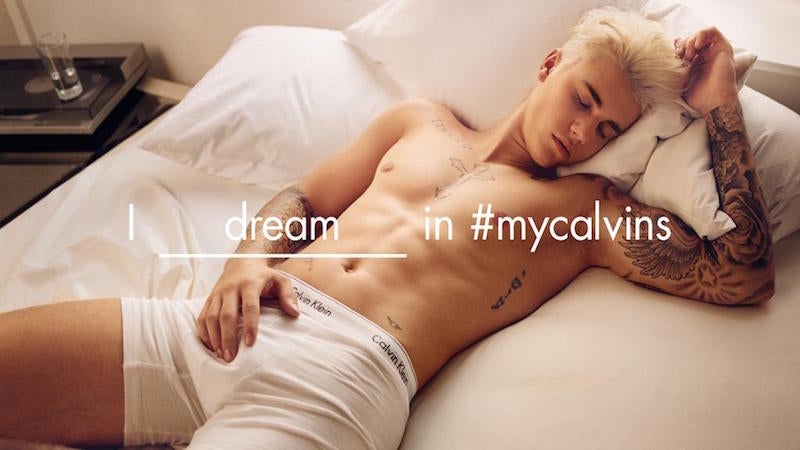 Here he is posing like a statue, a photo that signifies dominance. It's much tamer than his first series of ads.
Here he is sleeping, perchance to dream, in a photo that signifies longing. Notice his hand lightly caressing his crotch, remembering what it used to be?
Justin Bieber wants the entire world to know that he likes to 'flaunt' his body in his Calvins. And he does just that in a new photo from the Calvin Klein Spring 2016 campaign. He even poses next to a sexy older woman!