Calvin Harris Looks Super-Cool (Okay, and Super-Hot) in New Emporio Armani Campaign
If you don't have a crush on Calvin Harris already, you're about to. The 30-year-old DJ just landed a new gig as the face of Emporio Armani, and he looks good. Like we-want-to-print-out-these-photos-and-hang-them-in-our-cubicle good. That's right, we have the exclusive look at his ads (and some sexy behind-the-scenes shots too).
Harris not only stars in the spring/summer 2016 campaign, but he also is the ambassador for Emporio Armani's eyewear and watch lines, which he models in the new images, photographed in L.A. (hence the very California-cool vibe).
"It's incredible to be working with Mr. Armani and his team at Emporio Armani," Harris said in a statement. "I feel an affinity to the brand ethos and have been a long time admirer of their designs." And apparently, he also feels an affinity for the gym, judging by his abs in the photo below.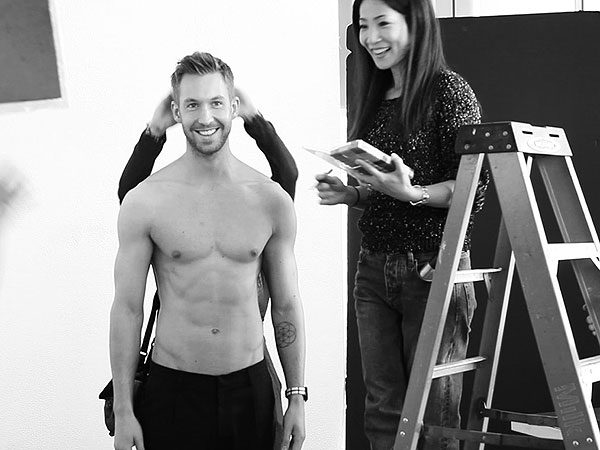 The designer echoed a similar sentiment, sharing his respect for the musician. (No word on his abs, though.)
"Calvin Harris is a truly cosmopolitan, dynamic young man who is capable of attracting the masses with his music and energy," Armani shared. "He isn't a model by nature, and this creates a more sincere and engaging bond with the public."