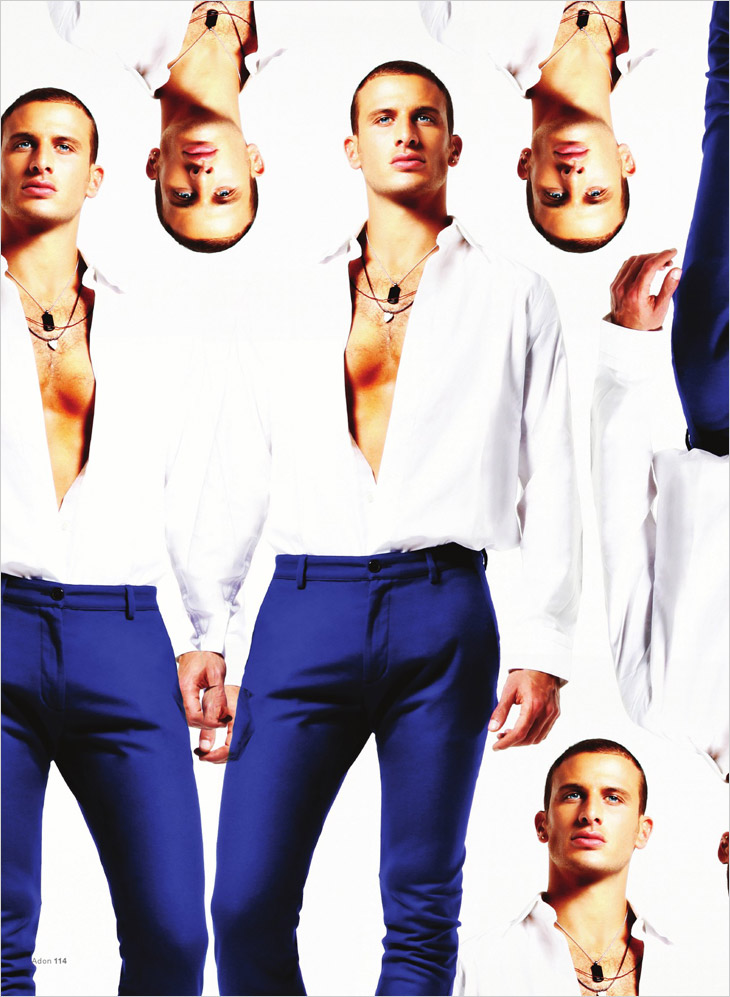 Samuele Riva started modeling at the age of 17, when he was noticed in a local dance club near Milan where he worked. First establishing himself as a favor on the runway, Samuele soon experienced the turning point of his career, when he took over David Fumero's role as the face of Le Male by Jean Paul Gaultier at his age of 19. Samuele Riva has since become the center of the attention of fashion industry.
The list of campaigns and runways walks under his belt, include Armani Jeans, Custo Barcelona, G, Ferre, Moschino, Versace Classic, Pignatelli, Rocco Barocco and Le Male by Jean Paul Gaultier. Samuele Riva also did a number of editorials for some of the biggest fashion magazines, including L'Uomo Vogue, GQ, Arena Homme Plus and countless others.
Besides all the success as a model, Samuele Riva never allowed his hectic modeling schedule get in the way of his education. In 2001, he finished high school and received his diploma. Samuele Riva is also a popular in Germany, attending some high profile parties with some of the most popular celebrities and models from Europe and the US.
Just like every other Italian young man, Samuele loves soccer, and roots for his hometown teams (AC Milan and Milan International). His athleticism however is best at tennis. Just check out his chest and the six pac, it says all.