David Bowie
passed away on Sunday, January 10
, following an 18-month battle with cancer. After the devastating news was revealed, millions of tributes from fans and celebrities alike were posted across social media.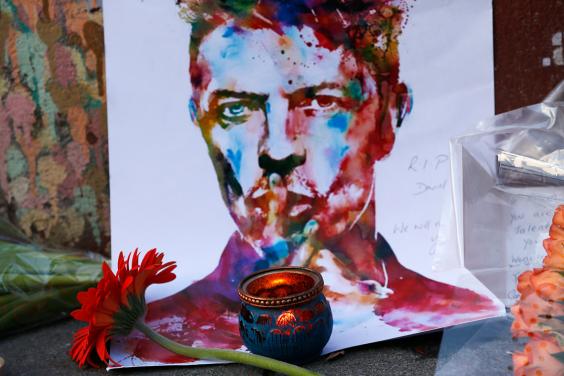 On Twitter, more than 4.3 million tweets about Bowie were sent out in the seven hours after the singer's son, Duncan Jones

,
confirmed the news on the social media platform.
Paul McCartney
"Very sad news to wake up to on this raining morning," McCartney shared
via his blog
on Monday. "David was a great star and I treasure the moments we had together. His music played a very strong part in British musical history and I'm proud to think of the huge influence he has had on people all around the world. I send my deepest sympathies to his family and will always remember the great laughs we had through the years. His star will shine in the sky forever."
Mick Jagger
"David was always an inspiration to me and a true original," the Rolling Stones frontman told Us Weekly in a statement. "He was wonderfully shameless in his work. We had so many good times together … he was my friend, I will never forget him."
Madonna
"I'm devastated. David Bowie changed the course of my life forever," the songstress shared on Facebook. "I never felt like I fit in growing up in Michigan. Like an oddball or a freak. I went to see him in concert at Cobo Arena in Detroit. It was the first concert I'd ever been to. I snuck out of the house with my girlfriend wearing a cape. We got caught after and I was grounded for the summer. I didn't care. I already had many of his records and was so inspired by the way he played with gender confusion. Was both masculine and feminine. Funny and serious. Clever and wise … Thank you David Bowie. I owe you a lot … The world will miss you. Love M."
Elton John
"I am still in shock. Never saw it coming," John wrote on
Instagram
. "My deepest condolences to Iman and the family. An amazing life. An amazing career."
Justin Timberlake
"I can never express into words how you will continue to inspire me …" the pop superstar
wrote
on Instagram. "Thank you for showing a pimple-faced, curly-mopped kid that DIFFERENT was THE THING TO BE."
Annie Lennox
"Like a gazillion other people, I feel stunned by the news that David Bowie has departed this earth. At the loss of someone who has impacted and influenced your life, you can hardly begin to measure the shape of what's left behind. Our personal and collective inner landscape has shifted and we're trying to come to terms with it," the

Eurythmics singer wrote on Facebook

. "

No one exists forever and it seems our elegant gentleman was well aware that his last mortal chapter was about to reach it's conclusion."
Lenny Kravitz
"I just woke up and I'm blown away by the news. This man changed my life," Kravitz
shared on Instagram
. "I'd have to write a book to describe what he meant to me. I would not be here without his influence on my life. The fact that I got to know him and make music with him is a blessing from God in the highest order. What he gave the world with his art is immeasurable. My deepest condolences go out to the family. Rest sweetly dear David. #RIPdavidbowie."
Alicia Keys
"Sending prayers and love to my beautiful friend IMAN and her family on this day!" Keys captioned a throwback snap with Bowie. "Through all his alter ego's, David Bowie was one singular thing - a true Artist. He graciously performed 3 songs at Keep a Child Alive's Black Ball in 2006 and I have never seen an audience so enraptured. Thank you for all the inspiration! Especially the message to all of us to be completely who you are!"
Anne Hathaway
"Safe journey home, Starman," Hathaway captioned a pic of the late singer. "Thank you for everything. RIP @DavidBowie."
Macklemore
"Tonight we will dance in memory of one of my heroes," the "Thrift Store" rapper
captioned a pic
of himself clad in a Bowie-inspired design. "Thank you for infinitely inspiring us. Rest in peace Bowie."
Reese Witherspoon
"Thank you David Bowie for all the artistry, creativity and music you put in this world. What a gift you gave us all," the producer and actress wrote on Instagram.
Katie Holmes
"Thank you for giving so much to our world. #rip #davidbowie," the star captioned a pic of Bowie.
Catherine Zeta Jones
"We will miss you on earth, but the night sky will be forever brighter," the actress captioned a pic of a youthful Bowie. "Thank you for sharing your immeasurable talent with us."
Jamie Lee Curtis
"God grant me the serenity to accept the things I cannot ch ch ch ch change, courage to ch ch ch ch change the things I can and the wisdom to know the difference," the Scream Queens actress wrote on Instagram. "#rebelrebel #letsdance."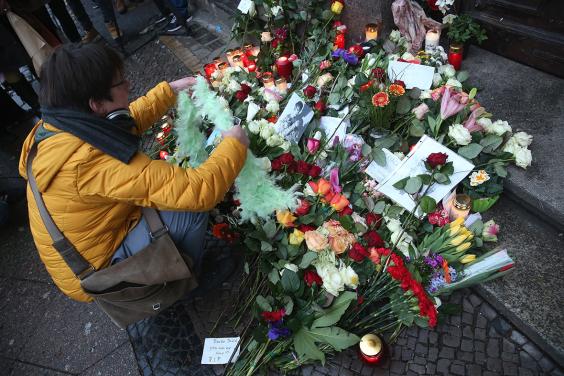 Howard Stern
"Tomorrow's my birthday and I bring it up because one of the greatest birthday shows ever was the year that David Bowie showed up," Stern recalled on his SiriusXM show on Monday. "He was so relevant … I just loved that Bowie was more relevant than ever."
Yoko Ono
"John and David respected each other," Ono wrote of her late love John Lennon. "They were well matched in intellect and talent. As John and I had very few friends we felt David was as close as family. After John died, David was always there for Sean and me. When Sean was at boarding school in Switzerland, David would pick him up and take him on trips to museums and let Sean hang out at his recording studio in Geneva. For Sean this is losing another father figure. It will be hard for him, I know. But we have some sweet memories which will stay with us forever."