It's been more than a decade since Sarah Jessica Parker had a time slot on HBO, but this year, the Sex and the City star is returning to the network with a new show, Divorce. The series, written by Catastrophe star Sharon Horgan, follows Frances (Parker), a divorced woman who attempts to rebuild her life after the end of her marriage. HBO shared the first image of

Parker's new gig at the

end of last year

, stoking SATC hopes and dreams. While we wait for her return to primetime, and to toast to her birthday this coming Friday, here, five things you likely never knew about Sarah Jessica Parker.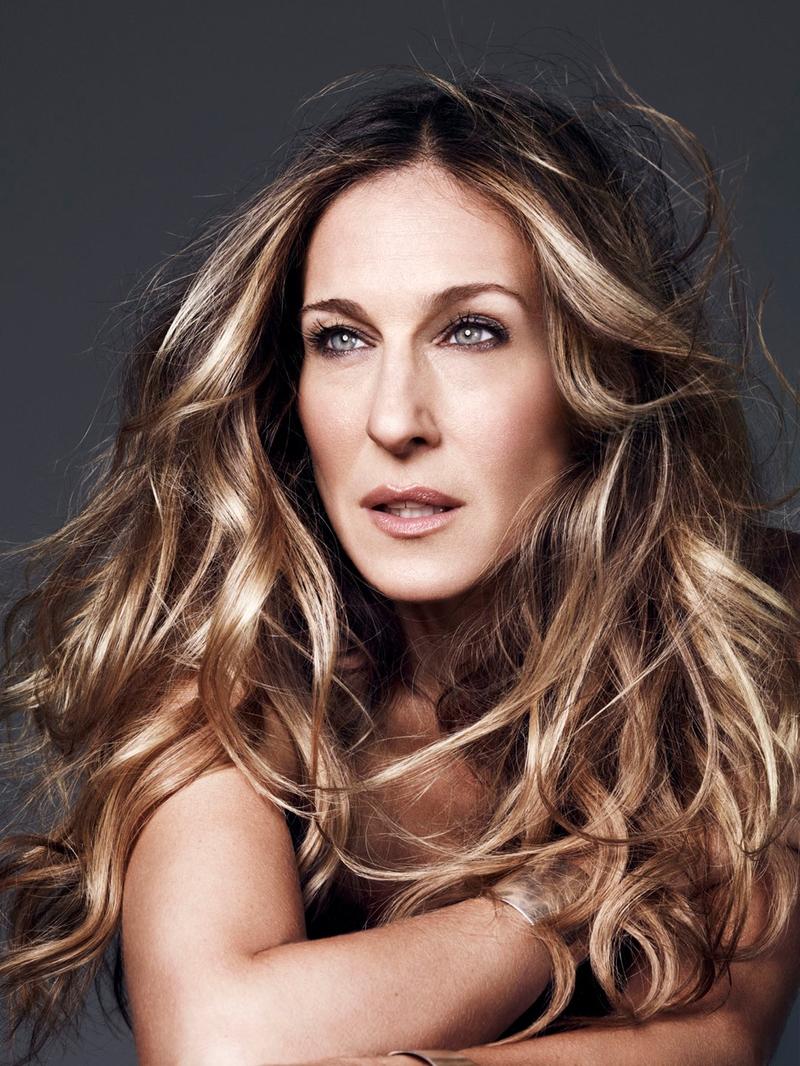 1. Parker is one of eight children and has described her upbringing as "Dickensian." "We were on welfare,"

she once told

The New York Times

. "I remember being poor. There was no great way to hide it. We didn't have electricity sometimes. We didn't have Christmases sometimes, or we didn't have birthdays sometimes." Despite Parker's success, she still feels the effects of her penny-pinching childhood. "That is why I have such a weird relationship with money," she said. "And I think it is rather warped, since it comes from this desire to save, save, save. And on the other hand, I have been working so hard for 25 years—why can't I have another pair of Manolo Blahnik shoes or that bag that I love?"
2. When she was 14 years old, she was cast as the title role in the 1979 Broadway production of Annie. "I was the third Annie," she said during a 1993 visit to the Late Show with David Letterman. "I was the understudy for the second Annie. I was the mistake." Her Broadway role marked an early breakthrough for the actress, and provided a way for Parker to escape her home life. "It was away from all the chaos of the house," she had said. "It was this really structured environment. And the theater seemed really nice and disciplined. And they paid me, and I didn't have any money."
3. Even though it's been 12 years since Sex and the City went off the air, Parker still fields many Carrie comparisons, but the actress has always maintained that she is quite different from her alter ego. "I understand why people identify me with her so much—I was in their homes as Carrie for so long,"she said in 2006, "But while I have great affection for her, I am not her." One of the major differences between the two women, ironically, comes down to sex. Parker had a no-nudity clause inserted into her contract with HBO. "I was not comfortable with nude scenes, scenes with sex toys or vulgar language—so I did not do any," she said. "My character, Carrie, kissed a lot of men—but that's as far as it went."
4. One similarity between the actress and the on-screen sex columnist, however, is their taste in cinema. Parker once told Vogue that her favorite movie is The Way We Were. As Carrie said, "The world is made up of two types of women:

The Simple Girls, and The Katie Girls

. I'm a Katie Girl." Cue: "Memories."
5. Parker and husband Matthew Broderick have three children: James Wilkie—named after Broderick's father, James Joseph Broderick, and their favorite novelist, Wilkie Collins—and twin daughters Marion (who goes by Loretta) and Tabitha. As it turns out, James Wilkie insisted on naming one of his baby sisters. "He told me he really wanted Marion to be in the mix," Parker said. "We thought, Are we crazy?" Parker said. "Do we let our son name one of the girls? Is that the right thing to do? Is it important for him? And then he goes, 'And I want it legal.' "