New today out of Monte Carlo has that The Bold and the Beautiful had won the Golden Nymph for the tenth consecutive time at the 55th annual Monte Carlo Television Festival in the International TV Audience Awards in the "Telenovela/Soap Opera" category.
B&B series stars: Karla Mosley (Maya Avant), Jacqueline MacInnes Wood (Steffy Forrester) and Jacob Young (Rick Forrester) accepted the award on stage at the Closing Awards Ceremony at the Grimaldi Forum.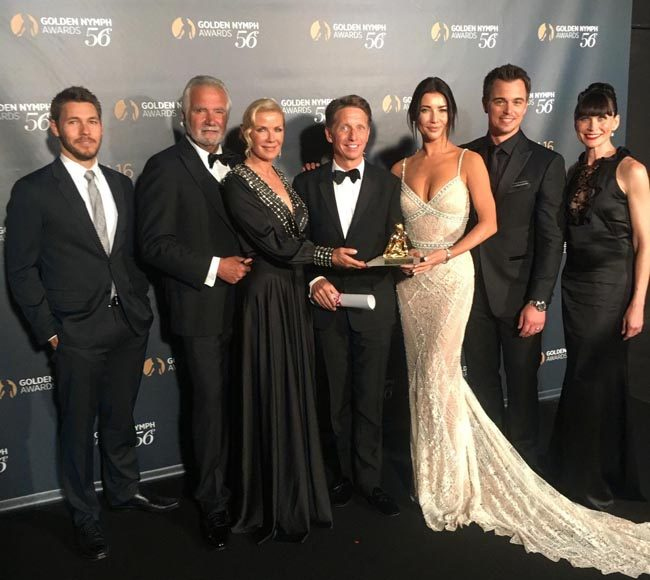 The 10th Annual TV Audience Awards category rewarded the programs that gathered the highest number of viewers worldwide in 2014 across five continents. The nominees were pre-selected among the 15 best-performing foreign fiction programs in 64 countries. The win signifies that The Bold and the Beautiful delivered higher ratings worldwide in 2014 than any other telenovela or daily drama series.
Created by Médiamétrie, Eurodata TV Worldwide distributes programming and audience information based on its partnership with the national institutes operating people meter systems throughout the world.
Thanks to the ratings data provided by Médiamétrie that led to past wins at the Golden Nymph Awards, Guinness World Records has acknowledged that
The Bold and the Beautiful is currently the
world's most popular daytime TV soap.