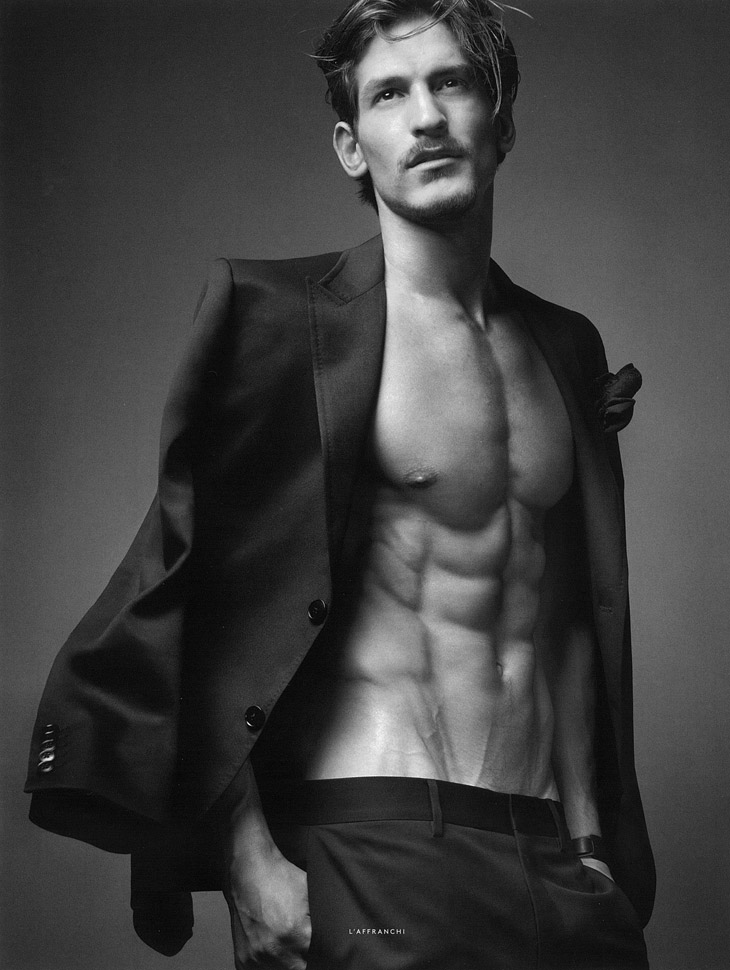 He has the body of a Greek god and abs of steel that Herb Ritts would have loved.
Australian of Italian and German descent, there's a lot more to Jarrod Scott than meets the eye. However, what does meet the eye appears to be serving him very well. Shortly after being scouted, he began a blossoming relationship with Givenchy that led to a campaign with Jean Paul Gaultier fragrance and a Vogue Hommes International cover. Now, he has a fire burning within him, to keep on achieving in a fashion world which he has quickly become adept in. It would seem Jarrod Scott has a lot more to show us.
Jarrod, tell us, how did you start your modeling career?
Jarrod Scott: Well, I was actually scouted not so far from Indonesia, in the Philippines back in October 2011. It all got going straight away and before I knew it, I was walking for Givenchy in January 2012. It was much more than I expected when I first got into modeling, and I never thought I'd be where I am today. Although I had a lot of goals to start out with, I have many more and won't stop until I'm satisfied.
What made you decide to commit modeling full-time?
JS: To put it simply, because I ran out of money while in the Philippines! Thankfully though, my agency was very supportive in helping me get back on my feet again. I had no choice but to model in order to make my way back home to Australia.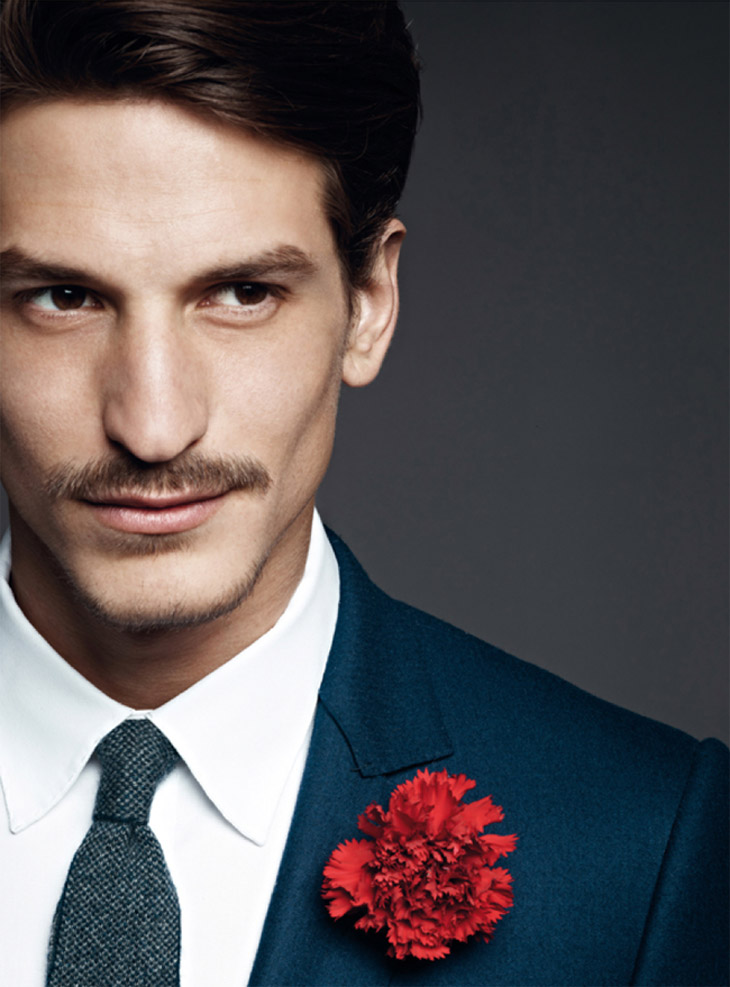 Did you have any preconceived ideas about the fashion industry before you started working?
JS: Honestly I had never thought about it in too much detail; however, it had always intrigued me. When I started, I had absolutely no idea and was thrown in the deep end by going on set with top photographers, stylists, designers and models. I wanted to know who I was working for and so I made sure to take the time to meet my employers and build relationships. I continue to find it very interesting how clothes shape our everyday lives.
Who is your favorite designer?
JS: I really get along with Karl Lagerfeld. He's obviously an icon in our industry and is always in a happy mood. He loves talking about anything and has plenty of good stories to tell.
Who is your favorite photographer?
JS: Well, I'm not sure if I have a favorite photographer as every shoot is so different. However, I've had the pleasure of working with some I really admire—Sølve Sundsbø, Mark Segal and Alasdair McLellan, to name just a few.
Photo-shoot or runway, which one do you prefer?
JS: I definitely love being on set, getting to make amazing pictures. I don't really do many shows but always enjoy the buzz.
What is the most exciting project you've been involved in?
JS: My most exciting job was doing the movie for the Jean Paul Gaultier fragrance.
"I continue to find it very interesting how clothes shape our everyday lives"