It's not uncommon for hot jocks to strip down and show off their bods in calendars, like the epically drool-worthy
Dieux De Stade studs
or the eye-popping
Sheffield Hallam University rugby team
do. But a few more daring athletes have chosen to go the whole nine yards and do ankles-in-the-air gay porn. In fact, Outsports just revealed
a soccer-player-turned-porn star this week
.
So we dug up a roster of gay-porn jocks for you to enjoy, each with their own scandalous stories and thoughtful nuggets of wisdom.
THE SOCCER PLAYER

REAL NAME: Jonathan De Falco
PORN NAME: Stany Falcone
BACKSTORY: Though he wasn't exactly the team's star player, Jonathan De Falco did play professional soccer with the Belgium team Racing Mechelen until he suffered an injury. Soon after leaving the team, he started dancing in nightclubs, offering massage services (with full release?) and eventually got into porn when a producer asked him to star in a film. He has since starred as a top in scenes by UK Naked Men and Hard Brit Lads. During his soccer days he was closteted and had a girlfriend. But seven months after his gay porn debut, he now has a boyfriend and has introduced him to his mom as well.

PEARL O' WISDOM: Translated from Dutch – "Since I was 20 I have been in gay circles, but when I played soccer, nobody noticed anything. If my orientation would have been known, there would have undoubtedly problems. The soccer world is not ready for openly gay players. There are still too many prejudices and too little tolerance."

THE WRESTLER
PORN NAME: Nash
THE DIRT: Paul Donahoe and another member of the University of Nebraska wrestling team—Kenny Jordan (aka "Cal," pictured right)—decided to make some money spanking it for the college jock website Fratmen. But when someone noticed the letter "N" and the word "wrestling" tattooed on Donahoe's left thigh, word of mouth spread across campus, eventually getting him

tossed from the team

and slapped with an NCAA violation for "promoting his image." The NCAA had Donahoe—a #1 national champion in his weight class—pay the $2,000 he made from the site to a nonprofit. He eventually

left Nebraska

to wrestle for Edinboro University,

placed second

nationally in the 125-pound weight class, and

discussed the whole ordeal

with ESPN's Outside The Lines

SASSY RETORT: "I believe it was unfair for Nebraska to dismiss me from the team. For one, there's plenty of athletes throughout the University of Nebraska who have had DUIs and who have been in fights and are still playing. But I guess that's OK. Posing nude, I guess, is worse than someone drinking and driving and risking someone's life, in their eyes."

THE ULTIMATE FIGHTERS
REAL NAMES: The world may never know
PORN NAMES: Danny and Jimmy Coxxx/Jimmy Clay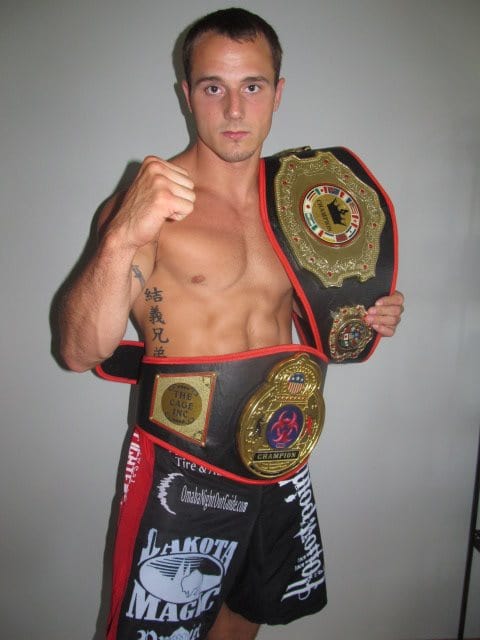 FIGHTER NAMES: Dakota Cochrane and heck if we know
BARE-KNUCKLED BACKSTORY: Two different porn blogs—the very very NSFW

Tom Bacchus On The Vine

and

Men of Porn

—recently outed these two porn performers as pro-mixed martial arts fighters—a style of ring fighting where opponents use any combination of boxing, wrestling, karate, and anything else you've ever seen used in a Van Damme or Steven Seagal movie.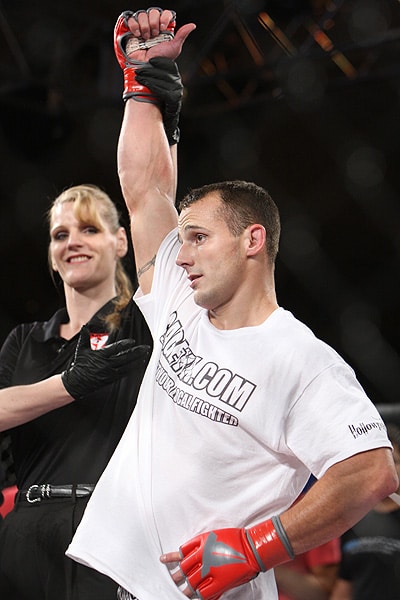 Dakota Cochrane
lost one match and won nine wins
mostly by using a hold called "the Rear Naked Choke" (rad). He has also used a modified version of the rear choke as a versatile top in 17
Sean Cody
scenes.
UNINSPIRING PORN QUOTES: Danny: "Yes [my girlfriend knows I'm doing gay porn], but she's not happy about it."
REAL NAME: Kazuhito Tadano
PORN NAME: #9 Kazu
HIS JAPANESE SCANDAL: After proving himself a championship-quality pitcher in both high school and university, Kazuhito Tadano seemed destined to become a Nippon Professional Baseball legend. But before the 2002 draft, the Japanese media caught wind of his appearance in a gay porn video called Complete File, in which salarymen put a dog collar on Kazu, tie him up, and play with his pixelated genitals before making a catcher of the pitcher, if you know what we mean.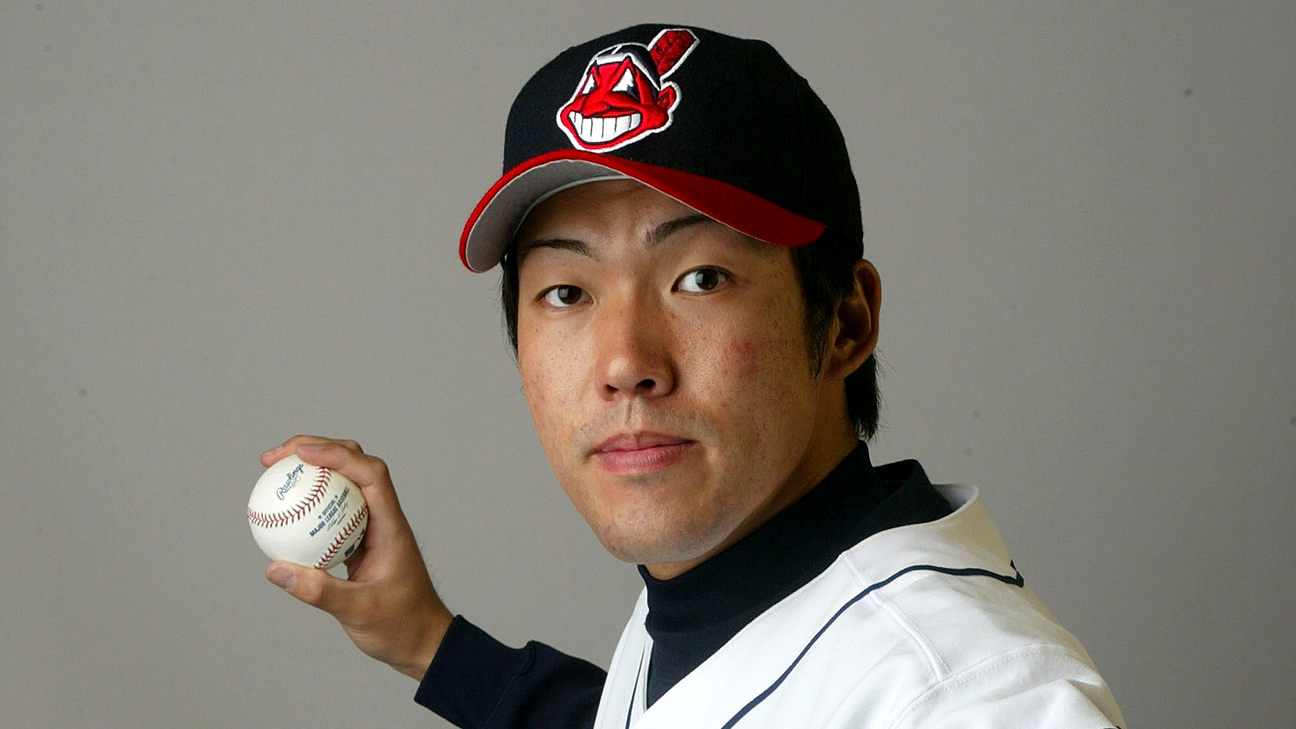 The scandal caused Tadano to leave Japan and come to America where he signed with the Cleveland Indians as a free agent before becoming a starting pitcher with the Oakland A's. He joked that despite American publicity of his porn past, anti-gay jeers from fans wouldn't bother him because he doesn't understand English.

EXPLANATION FOR DOING PORN: "I did participate in a video and I regret it very much. It was a one-time incident that showed bad judgment and will never be repeated. I was young, playing baseball and going to college and my teammates and I needed money. Frankly, if I were more mature and had really thought about the implications of what I did, it never would have happened. I'm not gay. I'd like to clear that fact up right now."