Former Versace Model Steve Jones Wishes He Had the Gay in Him
Former Welsh Versace model turned TV presenter/actor Steve Jones, who fronts Attitude magazine's new "Sex" issue, say he's jealous of gay men who get to sleep around: "I'll be sitting in BKB on (London's) Old Compton Street opposite G-A-Y and see those guys coming out with a different man every night, and I'm just like 'You lucky b******s,' I would give anything to have that kind of lifestyle – but the girls just won't have it."
He won't jump into that scene however: "I wish I had it in me to give it a go, but I'm just a girl man through and through."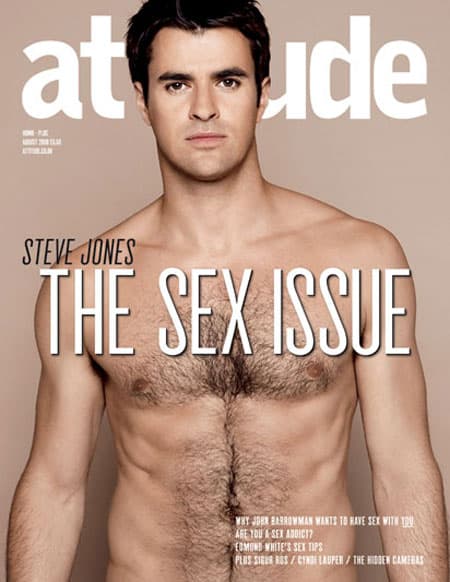 And though his experience kissing a man during a game of spin the bottle was like "kissing a corpse" he says he's game for love scenes on camera: "I would have done them (gay sex scenes.) I would have acted them out. Jake and Heath did it and look at those results – yummy!"