Jesus, Elvis and Michael Jackson were all referenced in Jeremy Scott's fall collection. It seemed as if Scott was making a statement on idolatry, but if so, he could have taken it further. Not to say that Jesus-printed T-shirts and boots followed by "love stinks" babydoll dresses is not defiant. And after the most controversial election in recent history, he sent out too many familiar characters: the sex kitten, the Seventies shaggy-coat party girl, the studded cowgirl, etc., but his message was far from clear.
We would have loved to pick his brain to gain some clarity, but Scott trophied Kylie Jenner and Sofia Richie in his front row, which caused a front-of-house commotion that left editors stranded and seatless. It was an apt reflection of a world that is being led by make-believe characters and false prophets idolized by all too many in fashion, who then wonder "How did we get to this place?"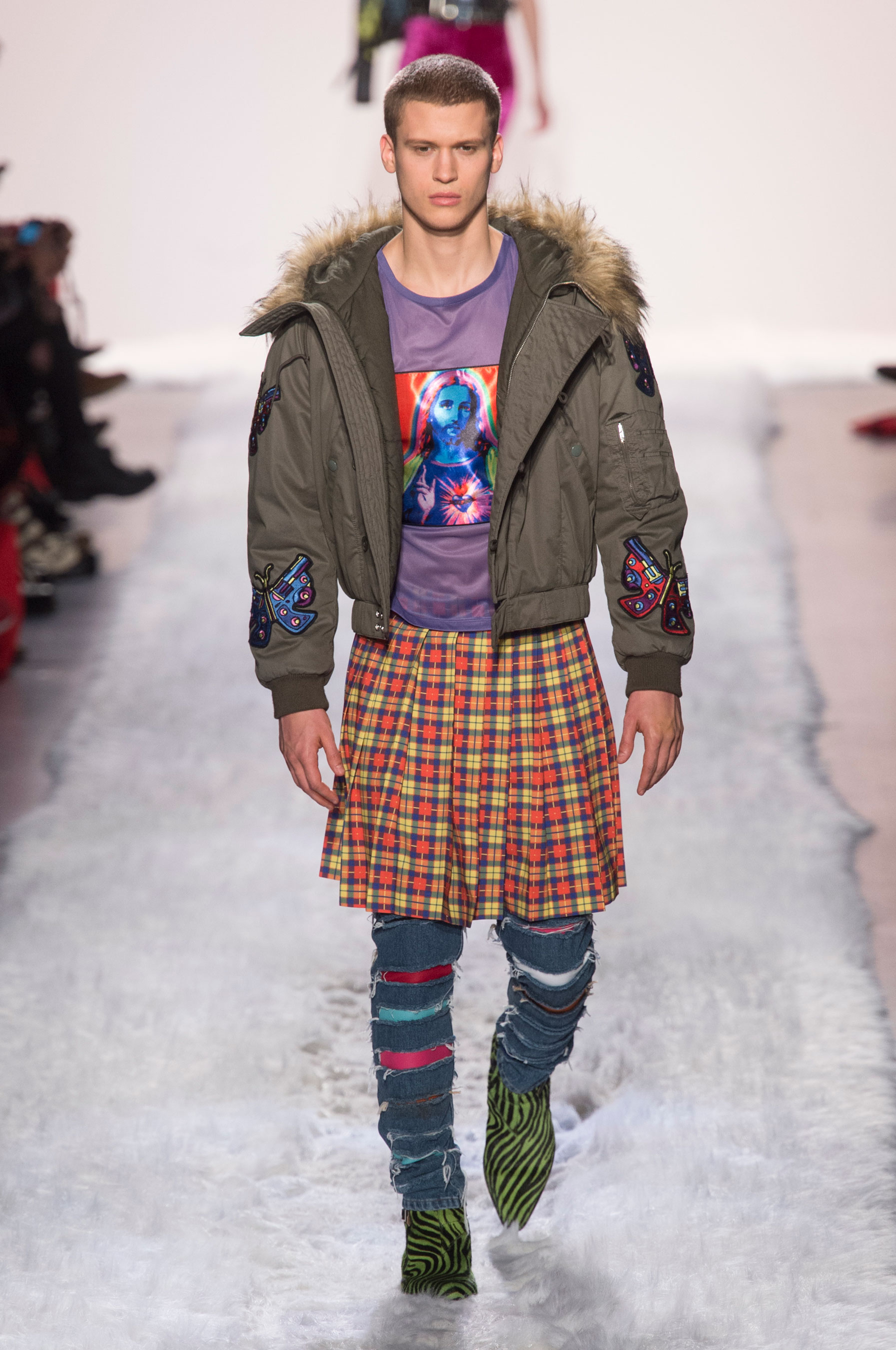 Somehow, the irony of trying to make a statement about idolatry while seating a reality star and Justin Bieber's latest girlfriend in the audience seemed to be lost on Scott.