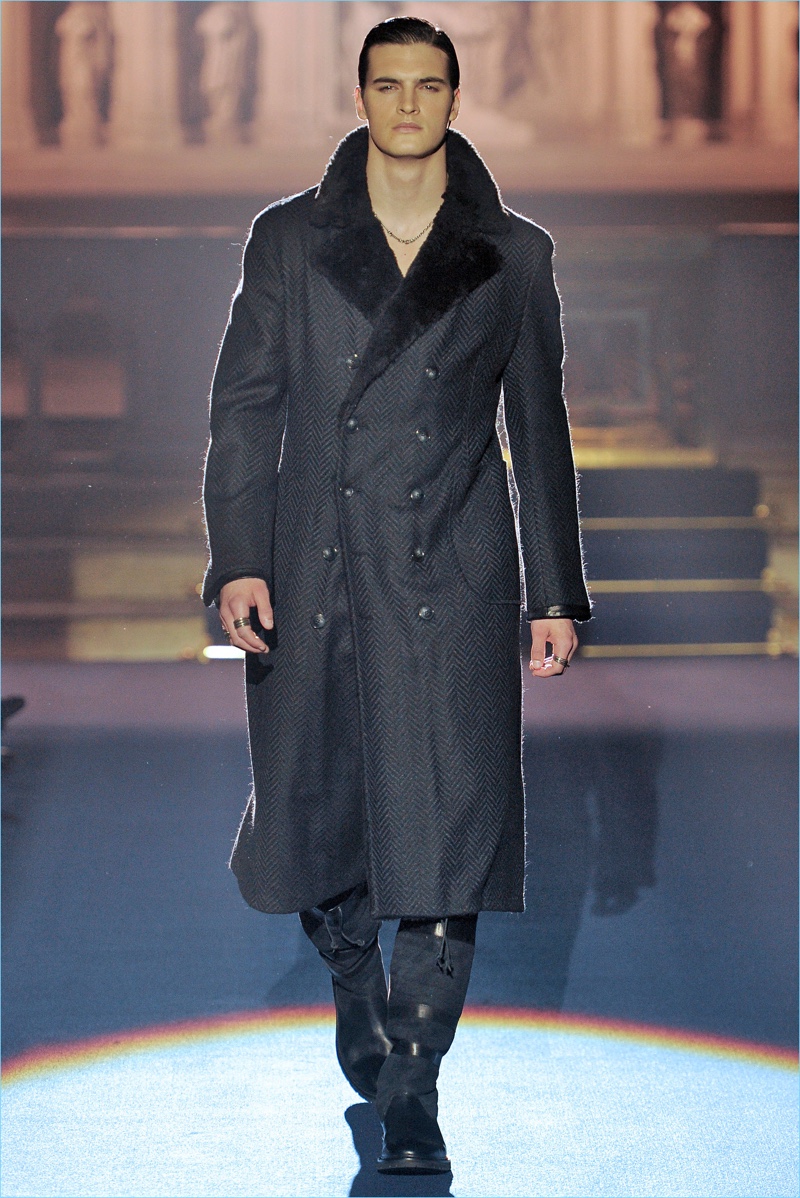 Joseph Abboud delivers a dark spin on sartorial style with his fall-winter 2017 collection. Inspired by great Gothic novels, Abboud plunges into a romantic period.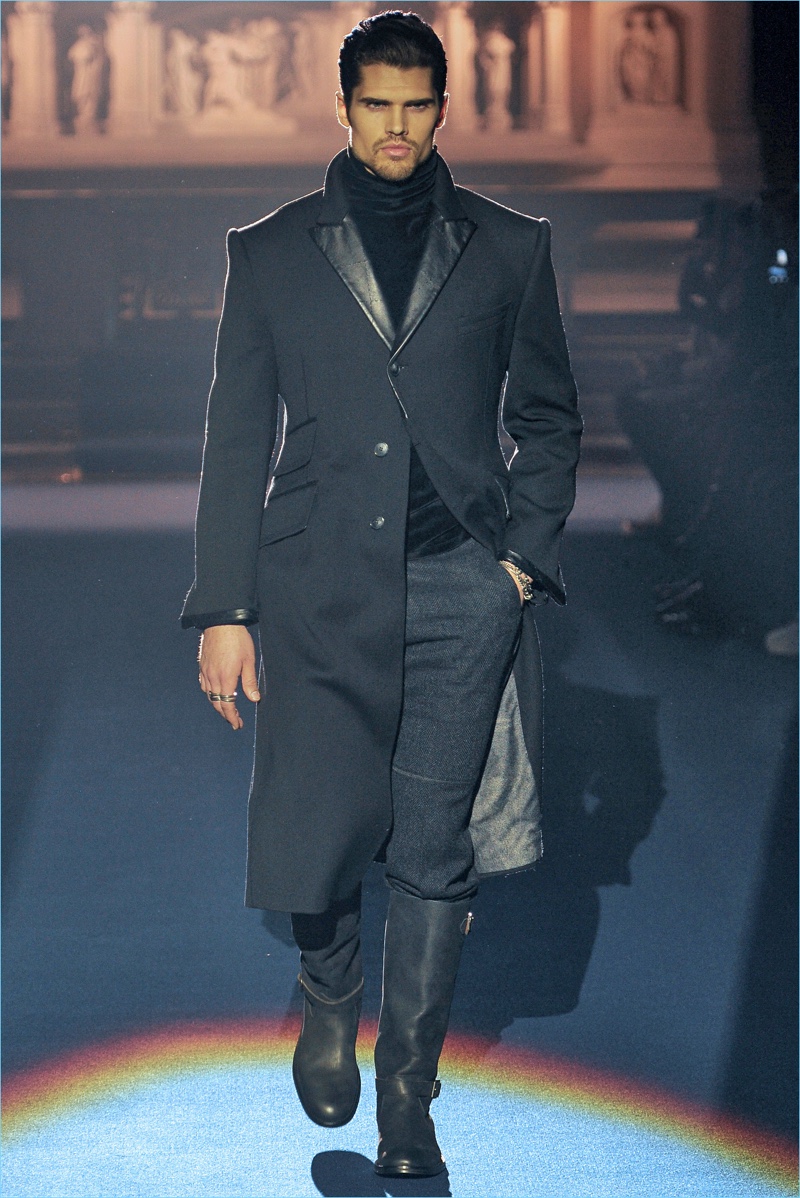 Bringing to mind celebrated authors such as Edgar Allen Poe and Oscar Wilde,the collection balances the dark with the ornate.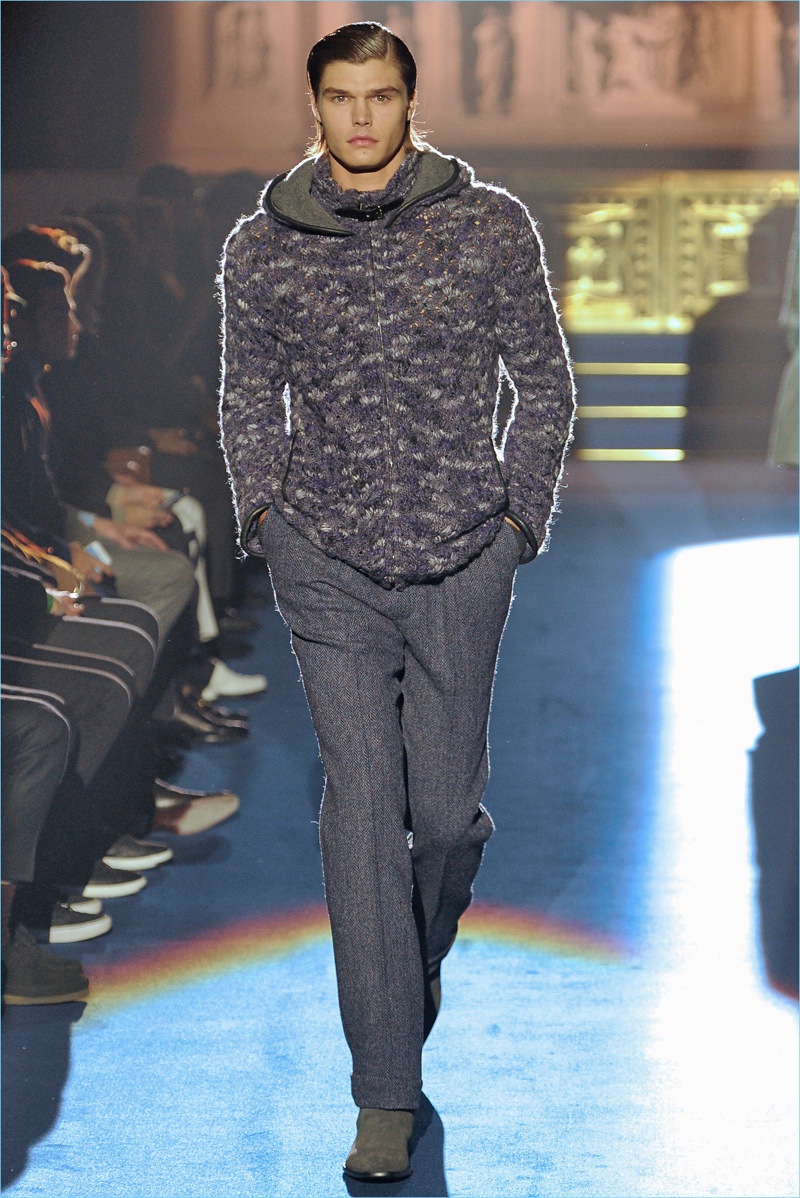 Adding a soft touch to tailoring, pinched silhouettes coincide with patterned suits, belted velvet overcoats, fur trimmed jackets, and asymmetrically fastened coats. Abboud's latest creations also touch on the dandy, contrasting brocades with herringbone and tweed.