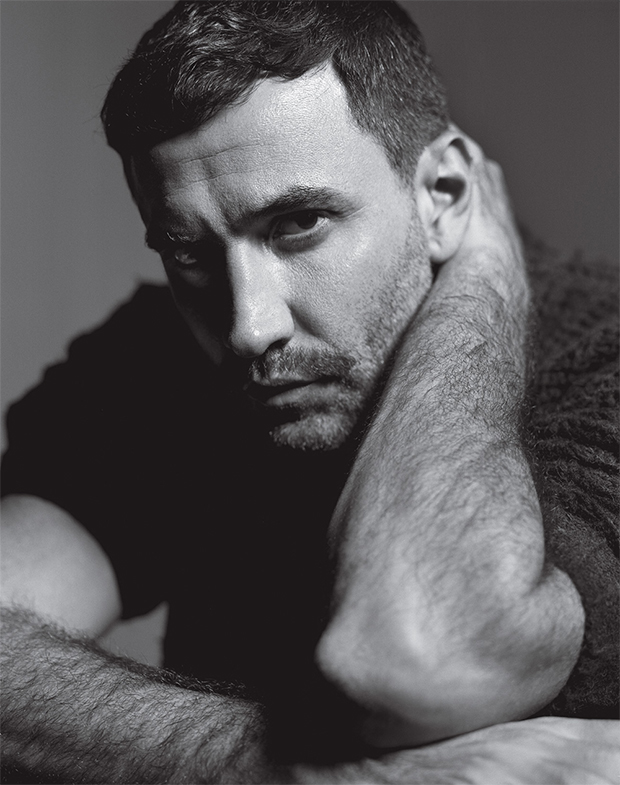 After 12 historic years, Riccardo Tisci is leaving his post as creative director of Givenchy, according to a Thursday, February 2, WWD reports. His final collections for the house were menswear and spring couture, as seen in Paris on January 20, where models such as Bella Hadid and Kendall Jenner wore his fashions.
Tisci, who's a favorite of the Kardashian family, went on to confirm the news in a February 2 Instagram post depicting a beautiful sunset over the ocean. "A giant heartfelt thank you to #givenchy, #lvmh, my incredible team, the magical atelier and everyone who made these 93 collections possible and all the other crazy adventures," he wrote. "Your love and support, in the day and in the night, will forever remain in my heart. #love #givenchy #forever."
But the designer, who earned a shout-out in Beyoncé's "Formation" and Jay Z's "Picasso Baby," might not be out of work for long. WWD also revealed that the house of Versace has been courting him heavily for quite some time. Donatella Versace, who's a friend of Tisci, even appeared in a Givenchy ad campaign in 2015.
And in a separate shot, the CFDA International Award winner shared an adorable #TBT from his childhood days, along with a poignant caption.
"To EVERYONE involved in these past 12 beautiful years, to the friends, assistants, agents, the collaborators, the press who believed and the ones who didn't, the models who made my dreams come true, the photographers, editors and stylists who brought the clothes to life in the most breathtaking way every time and to so many more : I LOVE YOU AND I AM GRATEFUL FOR EVERY MINUTE, EVERY LAUGH, EVERY MOMENT. FOREVER AND ALWAYS. #love #grateful ❤️."