I bagged an opportunity to speak to Dato Foland before his debut with Lucas Entertainment is released.
So what was your first porn appearance and who was it with? Tell us about the experience?
It was with Tom Brand, but it was with a condom. I liked working with him so much that I asked Lucas Entertainment to pair me with him again. We've talked and are both so excited to shoot a bareback scene together in Berlin this fall.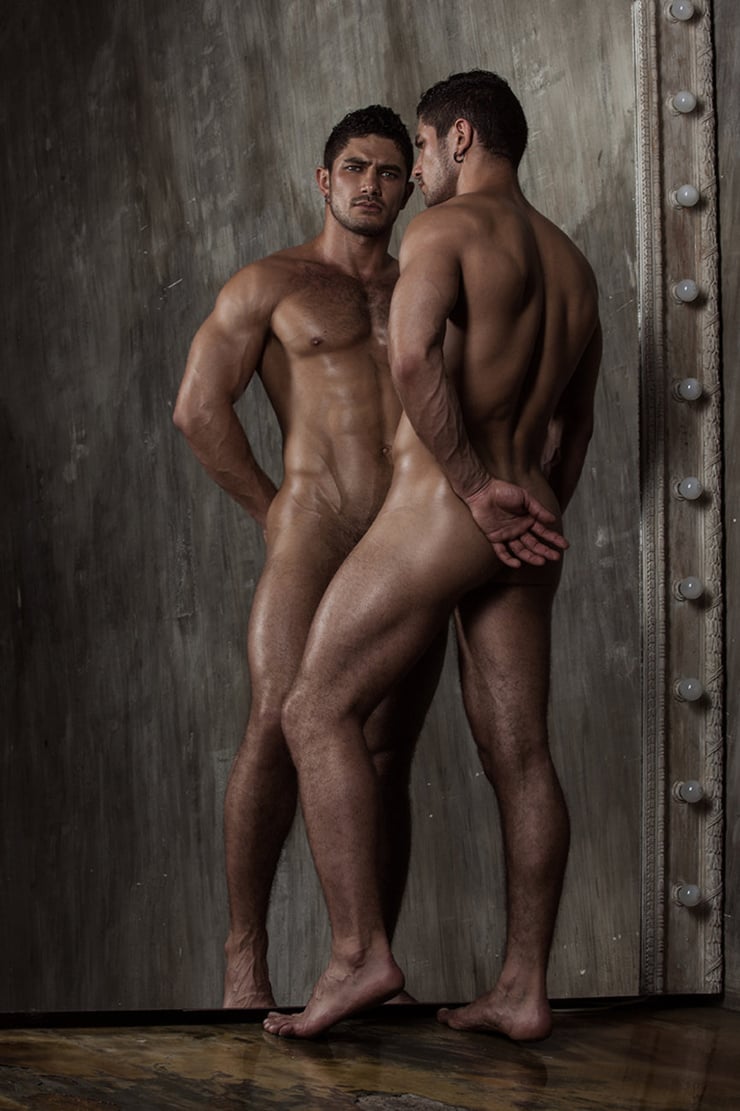 That serious look gets picked up a lot on. Dispel some myths about you being such a serious guy?
I might look serious, but the thing I take most serious is having fun. I love to have fun and get to have a lot of fun whenever I am working and doing what I love.
So far, what would you say your best experience in porn has been and why?
From all the work I've done, the best experience has been joining Lucas Entertainment. They take amazing care of me. I've now shot five times with them and each shoot has been great. When I'm on camera they let me do what I want to do and what I love to do in my personal life. Right now, I'm on top of the world.
Getting back to porn. Who would you most love to work with next but haven't yet had the chance? What would be the scenario?
I've heard Pedro Andreas is returning to porn and would love to work with him bareback. He's very sexy and I think we would have good chemistry. I'm hoping Lucas Entertainment can help me make that happen!
Before we leave you to continue with your sex, do you have a message for your growing number of fans and worshipers?
Peace, love and thank you to you all you. I hope you all enjoy me, enjoying myself with Lucas Entertainment!
Thanks so much for answering a few questions. I hope to interview you properly in the very near future! Have a great time at Lucas and congratulations!