Though modeling has always been dependent on good genes, lately the industry has been flooded with a wave of second-generation talent. It girls like Gigi Haddad, Georgia May Jagger and Kaia Gerber are all descendants of elite models, but the latest name to stick out of a crowd is that of Jesse Gwin, a 21-year-old newcomer from New York with pouty lips and a look that calls to mind Leonardo DiCaprio in his prime.
While it takes only a glance to see that Gwin has promise as a male model, a look at the family tree doesn't hurt, either: Gwin's father is Thom Gwin, a '90s modeling star who served as the longstanding face of Ralph Lauren. Though the younger Gwin's look skews more boyish, the resemblance is striking. "I actually went to a casting and when I walked in there, they said, 'Oh, my God, it's 1995 again . . .' " said Gwin. " 'You guys look like twins.'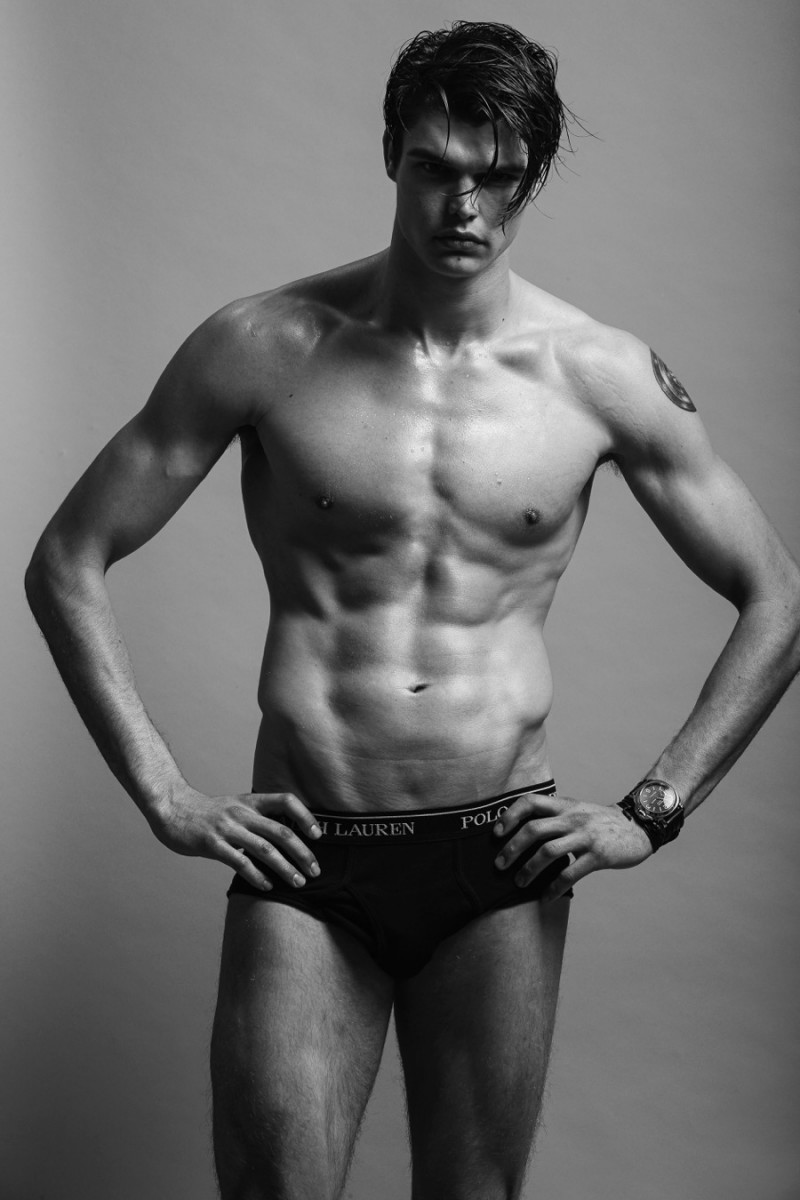 Raised in Yonkers, New York, Gwin started his modeling career early, posing for kids' ads until work began to conflict with studying. Though he scaled back to focus his full attention on school, Gwin held out hope that he'd be able to rejoin the industry one day. Recently signing to Soul Artist Management—the agency behind male superstars like Tyson Beckford and Paolo
Roldan—Gwin is eagerly awaiting New York Fashion Week: Men's and hopefully, his big runway debut.
"I took a break for awhile, but now that I'm back in the industry there is so much that I want to do," said Gwin. "February is right around the corner and I'm just starting to really follow fashion. I'm still learning about all the designers, stylists, photographers, so I'm excited for the shows to come around."
When he isn't gearing up for the catwalk, Gwin is busy making music; self-taught in guitar and drums, he regularly updates Instagram with renditions of everything from AC/DC to impromptu jam sessions. His passion for music has provided some entertaining online moments, but for Gwin it all comes down to creative expression. "I would love to do a song one day," Gwin muses. "One thing that is great about modeling is that it opens you up to so many opportunities."
Another is the fact that it gives him another avenue with which to connect with his dad. "He actually showed me how to walk and he gave me some pointers on how to act in front of the camera and facial expressions. I've learned so much from him," says Gwin. "He had a 15-year career, which is rare in modeling, so I'm hoping that I'll get to have that kind of longevity." You know what they say: Like father, like son.