Thom Gwin was a popular face of the nineties, modeling for the likes of Gianni Versace, Brooks Brothers, Tommy Hilfiger, and POLO Ralph Lauren. In addition to starring in a photo shoot together, the father and son model duo interview each other.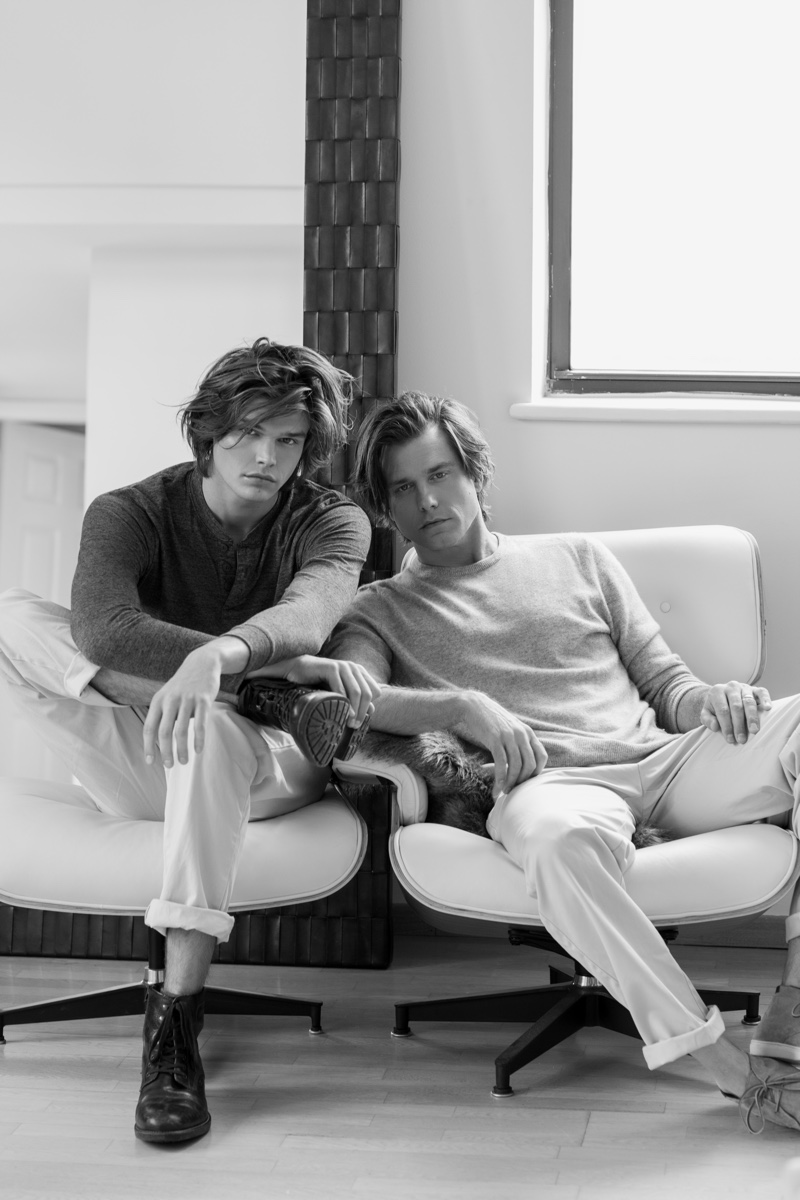 Jesse: After almost 11 years out of the business, how was it shooting again?
Thom: Arnie made it so easy–I was a bit nervous, then Arnie said, "Relax, it's like riding a bike." When we decided to do a shoot together, Arnie was the first photographer that came to mind.
Jesse: What made you decide to get back into the business?
Thom: The possibility of working with you is the main reason. I just think that it would be awesome. Recently seeing several ads of actual father and son's in magazines made me think that if I got back into shape, you and I could work together.
Jesse: How out of shape were you?
Thom: Well, Sitting at a desk all day and loving to eat is not a good combination. I was tipping the scale at 218 with a 36+ waist.
Jesse: What did you do to get back in shape?
Thom: I started hitting the treadmill and just cut back on the amount and type of food I consume. Now I run for 1 hour every day and work out 4-5 days a week. I'm down to 180 with a 32 waist and feel great. The only problem is none of my suits fit me anymore.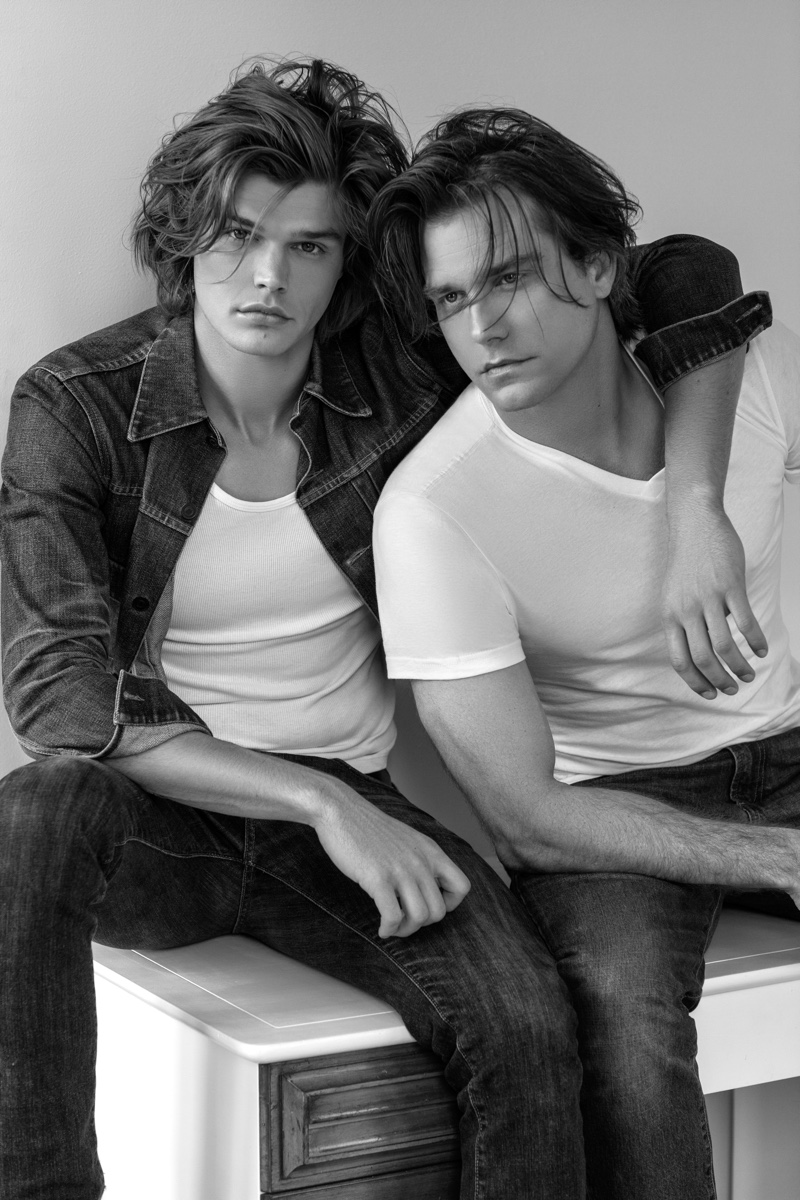 Jesse: What advice do you have for me modeling?
Thom: Make the most out of every opportunity, to not take it for granted. It's the old "If I knew it then, what I know now" story.
Thom: So, how was it shooting with me?
Jesse: We did work together when I was a 3-year-old little dude. However, shooting with you now as an adult was awesome and I look forward to doing more work.
Thom: How often do you hear about me?
Jesse: All of the time. People always tell me how they used to work with you. Just recently, I went on a show casting to see John Varvatos. John was telling me about working with you back in the 90's at Calvin. When I was in Milano for Versace, Angelo Azzena was telling me stories from like 1988 about you and Gianni Versace.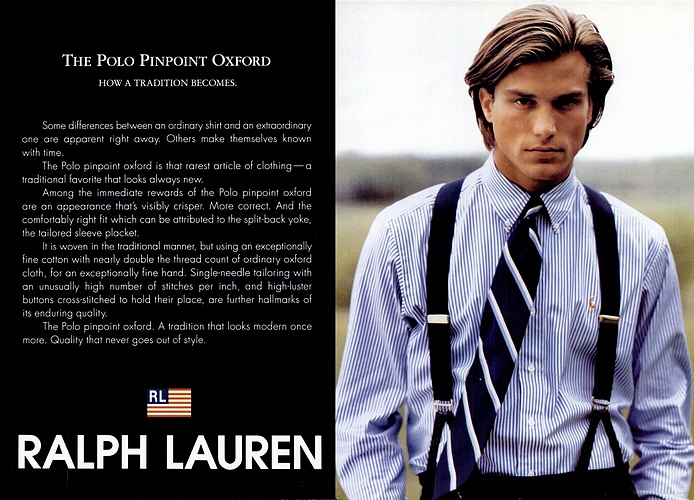 Thom: You have been modeling for a little over a year now. Is it what you expected?
Jesse: It's great. It's everything I expected and more. I love traveling, spent 2 ½ months in Australia, love it there–the flight is rough but worth it. Working with people from all over the world and getting to go to amazing locations, experience the culture, and eat the food…I couldn't be happier.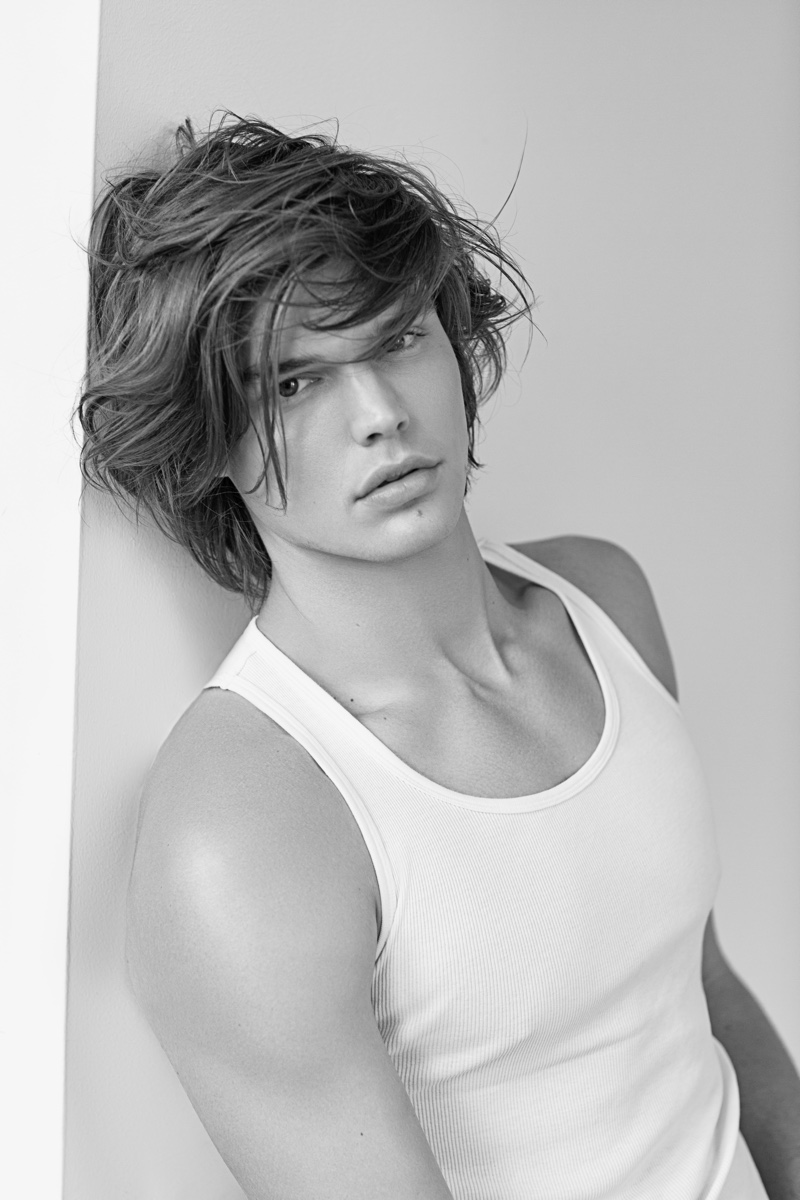 Jesse: My newest hobby is photography. I enjoy taking pictures. I have also been taking acting classes. My original passion is music, I can't go a day without playing guitar.
Thom: I am totally addicted to Fly-Fishing–wake up at 5am and fish until dark without stopping addicted. When the kids were younger they would come with me all the time. They had no choice. Now they are older, have other interests, and can drive so they often leave me stream-side. But every April 1st which is trout season opening day in New York, they know it's going to be an all day fly-fishing marathon.