Max and Caroline are gonna need to find a new job.
CBS has pulled the plug on 2 Broke Girls after six seasons, according to the Insiders. The comedy was considered one of CBS' toughest decisions as it preps its schedule for next year, but ultimately the network decided to cancel it.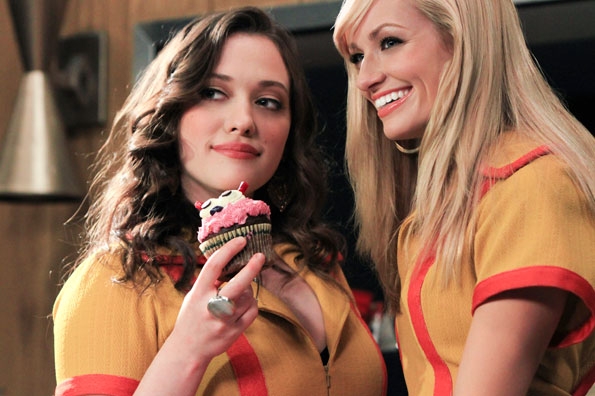 Deadline says negotiations went down to the wire and a shortened season of 13 to 18 episodes was discussed, but the two sides couldn't reach an agreement.
2 Broke Girls had an interesting history on CBS, as it came out of the gates with monster ratings before beginning the gradual slide down in later seasons. The network has used the show as a utility player to fill holes in its schedule, and 2 Broke Girls had a lucrative syndication deal with TBS.
Showrunner Michelle Nader previously told TVLine that everyone connected with the show had "the creative urge" to keep the series into a seventh season. "This is not the end for these girls," the EP insisted ahead of last month's Season 6 finale, which found Dennings' Max getting engaged to on-again/off-again beau Randy.
"We're not finished and we don't want to be finished and I don't think the audience is finished. Obviously there's no guarantee that we will be back, but we did not write the episode as a series finale."
Deadline recently noted that negotiations between CBS and Warner Bros. (the studio that produces 2 Broke Girls) had been tense. Ultimately, the fact that CBS had no ownership in the show proved to be its undoing.