Young and the Restless': Dina Mergeron is manipulating her family yet again!

Marla Adams is back playing the character that made her famous as America's #1 Snob on television!

The former Matriarch of the wealthy Abbott family is in Genoa City once more. Granddaughter Abby Newman will no doubt fall prey to her manipulations.

Dina Mergeron has returned to Genoa City. As usual, she has an agenda regarding her family. Her daughter Ashley is suspicious, and refuses to let her guard down. She is determined not to give her mother a chance. Her son Jack is somewhat more optimistic. Granddaughter Abby is the one who may fall victim to Madame Mergeron's manipulations.
Three generations of the Abbott women
Abby Newman

is he daughter of Victor Newman and Ashley Abbott. Ashley's mom Dina Mergeron is her grandmother, but John Abbott is not her grandfather. It turns out that Dina cheated on John Abbott and Ashley is not his child. This has caused much contention over the years.
Dina has left town and returned several times, always leaving a bad taste in Ashley's mouth after she is gone. Dina recently returned to Genoa City, saying she wants to reconnect with her family.
Her daughter Tracy is no longer in town, Jack is receptive but cautious, and has spoken with his mother.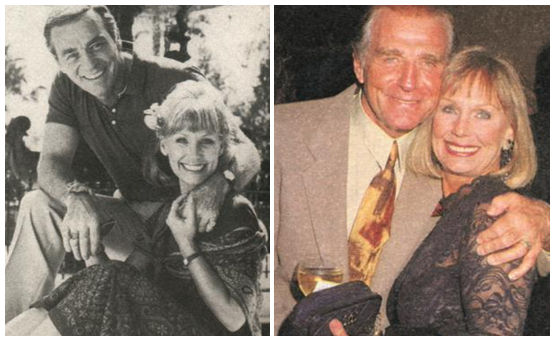 Ashley wants nothing at all to do with her mother, for good reason. Dina cheated on her husband John Abbot, and Ashley was not his biological child.This has been a sore spot between the two ever since Ashley found out. Now Ashley wants to protect her daughter Abbey from Madame Mergeron.
The games Dina plays
Dina has made this last trek to Genoa City under the guise of a business decision. She sold her company to Neil Winters and Devon Hamilton, who just incorporated "Hamilton Winters." She let herself into the Abbot mansion and ran into Ashley, who promptly let her out.

On the other side of town, Abby is curious about her grandmother, and would like to get to know her. She does not understand her mother's resistance to her meeting Dina.

She talks briefly about selling her company, then flips the script to family. She mentions that Devon Hamilton found his grandmother Katherine Chancellor in later life, then looks directly into the camera. She tells the viewing audience that it is never too late to reunite with family. Jack and Ashley are watching the show together, and both look exasperated after listening to their mother.
Abby however is innocent, and will no doubt be the prey for her grandmother's manipulations. Bringing Madame Mer

g

eron back is a game changer on America's #1 Daytime drama. She has the potential to cause harm to many lives. She will push back and make as much trouble as she wants good, just like town iconic villain Victor Newman.